The art inspired traveler's
Madrid

guide
Instructions:
Click on the top right icon to save these curated places to your Google Maps app.

Curated places to see
Reina Sofia Museum— National museum featuring 20th century works including Picasso
Museo Nacional del Prado — Large museum of Spanish Art collection up from 12th century
Thyssen-Bornemisza Museum — Museum with private collection focusing on European art
El Retiro Park — Large park with marble sculptures, landscaped gardens and pedal boating

Unique restaurants
NuBel — Large open space concept Restaurant and cafe serving quality brunch
Tartán Roof — Rooftop bar in Madrid offering tapas, cocktails and view over the city
Aspen — Spacious-modern Mediterranean restaurant with a terrace serving lunch and dinner 💯
Amazonico — Amazon jungle themed restaurant serving great appetisers and sharing plates
Restaurante Cinco Jotas — Gastronomical restaurant serving a Spanish cuisine experience
Ten con ten — High end restaurant serving tapas and continental cuisine with top service
Luzi Bombon —

Seafood restaurant serving fresh oysters, black cod and cocktails with great ambience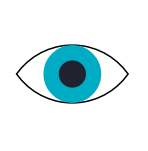 Watch out!
— People from Madrid sometimes live by a daily routine that's influenced by climate, this results in midday 'siesta' naps during summer and especially on holidays and weekends
— Local nightlife could go on until 5AM-6AM during the weekends; staying in Gran Via can become a nightmare for light sleepers
— Madrid is a relatively safe city, just be wary of small nonviolent crimes like pickpocketing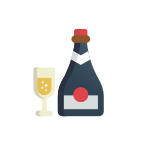 Bars, Nightlife and Parties!
Terraza Cibeles — Rooftop bar at the former Palace of Communications in Madrid
Barceló Theatre — Historical nightclub and former theatre hosting hip-hop and R&B nights
Kapital — Seven-storey clubbing venue offering a variety of dance floors and music genres
Mondo, sala Cocó — Nightclub playing electronic music with VIP tables and bottle service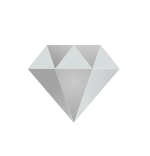 Exclusive moments and luxury
Arts Club — Glamourous restaurant and exclusive nightclub with great service for better times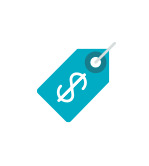 Shopping and gift guide
Fnac — Electronic store chain offering a wide range of technological products for buying
The World You See (TWYS) is an off the beaten path guide to Madrid.
We offer hidden and local recommendations that have been curated by those who seek something more extraordinary than those places offered in Yelp or Tripadvisor's top 10 city guides. We also list outdoor experiences that allow you to get off the track to enjoy a city in its natural state. So go ahead and enjoy the recommendations above!
Watch this space and subscribe for insider tips and updates about your favourite city. We're independently run and offer unbiased curated content to our readers.
These timeless places listed on TWYS help build great experiences for our travellers. But if you feel you can help improve the content, please get in touch.