The voyager's guide to top spots in
Lisbon
Instructions:
Click on the top right icon to save all these curated places to your Google Maps app and use realtime navigation to get to them.

Curated places to see
LXFactory — Art district offering hipster spots for lunch, rooftop bars and shopping 💯
Costa de Caparica — Sandy beach on the other side of the bridge with scenic cliffs
Lisbon Oceanarium — Encounter aquatic life and penguins in an almost natural habitat
Belem Tower — Fortified tower offering great views of the Atlantic from the top
Palacete Chafariz D'El Rei — Historic mansion with Arabic decor and a rooftop brunch

Unique restaurants
Restaurant Terra — Mediterranean vegetarian restaurant in an 18th century building with a garden
Jardin Das Cerejas — Organic vegan restaurant offering all-you-can-eat options with salads and soups
PSI — Vegetarian restaurant with a lakeside terrace offering food inspired from all parts of the world
Jardim dos Sentidos — Vegan restaurant and wellness spa offering lunch buffets in a historic building
Pistola y Corazon Taqueria — Cosy Mexican restaurant serving delicious varieties of tacos and horchata
Pateo 13 — Fish and meat eaters paradise offering a great dining experience on an outdoor terrace 💯
La Brasserie de L'Entrecôte — Top restaurant known for their well prepared steaks, frites and wine
Guilty By Oliver — Upbeat restaurant serving pizzas with a live DJ slowly taking you into the night
Pizzaria Casanova — Italian restaurant with an open kitchen serving wood-fired pizza by the riverside
O Fondue — Meat restaurant serving exotic cuts from zebra, camel and kangaroo with side options
Café Buenos Aires — Argentinian restaurant with a nice atmosphere serving wine, steak and ceviche
Restaurante Vasku's Grill — Cosy restaurant known for its fresh cod fish, picanha steaks and caprioska
Madame Petisca — Rooftop restaurant with an indoor area serving amazing tapas and sagria to share 💯
Darwin's Café — Restaurant serving modern European cuisine on a waterfront terrace with a view 💯
Cervejaria Ramiro — Quality seafood restaurant serving fresh fish and its famous garlic prawns
Casa da Índia — Local no-frills restaurant serving quality dishes and known for the grilled chicken
Mercado Da Ribeira — Large foodhall offering a choice of international food with a fun ambience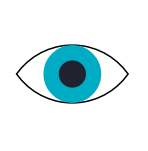 Watch out!
Lisbon is built on seven hills, that means a lot of walking but worthwhile views
Its quite normal in Lisbon to have dinner as late as 10pm and go partying around 1-2am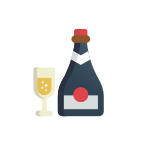 Bars, Nightlife and Parties!
PARK — Rooftop cocktail bar on top of the parking lot with a rooftop view over Lisbon
K Urban Beach — Busy night club visited by young locals and tourists alike
Pavilhão Chinês — Themed bar decorated with political toy memorabilias
Clube Ferroviário — Fascinating cocktail bar with old school interiors and river views
Lux Frágil — Exclusive nightclub offering live DJ acts with a slightly strict door policy 💯
Rio Maravilha — Rooftop cocktail bar offering scenic views over the Christ monument 💯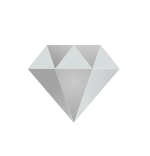 Exclusive moments and luxury
The Insólito — Top restaurant and cocktail bar offering views over Lisbon with winds from the Atlantic
Sky Bar — Hilltop restaurant and cocktail bar offering a chilled vibe with a perfect spot for a drink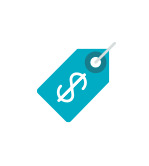 Shopping and gift guide
Ler Devagar — Unique bookstore and art-space located in LX Factory offering a bookreader paradise
Conserveira de Lisboa — Old school fish shop specialising in different varieties of canned fish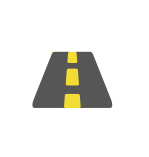 Road trip ahead
Porto — Large coastal city with a historic medieval center famous for its bridges and port wine
Cascais — Historical fishing town by Lisbon known for its beautiful sandy beaches and casino
Sintra — Old royal sanctuary famous for its colorful hilltop palace, castles and hiking trails
Algarve — Southernmost region of Portugal known for its beaches at Vilamoura, Lagos and Faro
Fatima — Catholic site of pilgrimage containing sacred religious artifacts and churches