The unexplored guide to
Barcelona

's best places
Instructions:
Click on the top right icon to save these curated places to your Google Maps app.

Curated places to see
Platja de la Barceloneta — Famous beach always bustling with people on days with good weather
Casa Vicens — Beautiful building built by Gaudi showcasing ornate tiles and detailed structures
Casa Milà — Modernist architectural building by Gaudi to resemble a quarry with an unmissable roof
Caves Codorniu — Historic winery specializing in cava and offering an interesting tour
Mercada de La Boqueria — Large public market serving fresh tapas, meat, fried morsels and smoothies
Cementiri de Montjuïc — Quiet historic cemetery with impressive sculptures, tombs and mausoleums
La Sagrada Familia — Magnificent unfinished cathedral architectured by Gaudi advance booking
Park Güell — Large park featuring artistic homes and architectural sights with a scenic hill setting 💯
Parc de la Ciutadella — Large park offering a cosy retreat into nature with great spots for picnic
Casa Batlló — Beautiful home offering a piece of Gaudi architecture - best to visit during evenings
Joan Miró Foundation — Museum of Modern Art situated on a hilltop featuring a Mercury fountain
Labyrinth Park of Horta — Picturesque and off the beaten path park with a giant maze
Bunkers of Carmel — Located on the outskirts offering panoramic views of the city and civil bunkers 💯
Barcelona Supercomputing Center— Home for technology lovers with tours around the supercomputer

Unique restaurants
Dirty Burger y Chicken Shop — Fast food restaurant serving well flavored chicken, burgers and chips
Koh-Ndal — Thai restaurant offering a cozy atmosphere and creative menu with spectacular desserts 💯
Yakumanka — Peruvian restaurant serving authentic dishes with timeless flavours
Mundo Casero — Cosy cafe serving different flavors of empanadas, homemade pasta and ice cream
Pepe Tomate — Fun restaurant serving local Catalonian specialities like pan tomate and patatas bravas
Mirablau — Panoramic restaurant offering views over Barcelona with tapas, wine and manchego cheese
Avocado Restaurante — Healthy restaurant serving dishes with vegan, vegetarian and meat options
Tomasso — Restaurant serving spectacular New York style pizza in a cosy atmosphere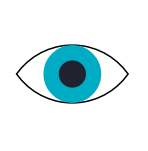 Watch out!
August is tourist high season perhaps plan a quieter visit around other months
Pick-pocketing and small crime rates are high so don't get scammed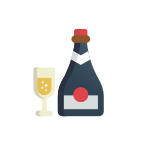 Bars, Nightlife and Parties!
Opium — Large nightclub close to the beach with multiple dance floors playing commercial tunes
Bar Calers — Cute local tavern serving tapas for sharing and drinks on a terrace
W Barcelona — Contemporary hotel offering a deck bar on the 26th floor with views over Barcelona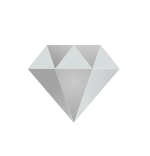 Exclusive moments and luxury
Enigma — Restaurant serving creative food with an open kitchen and a spectacular tasting menu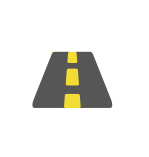 Road trip ahead
Costa Brava — Coastal region of Catalonia with rugged cliffs and sandy beaches
Figueres — Birthplace of Dalí featuring a large fortress and a museum
Montserrat — Large sandstone mountain with a picturesque monastery at the summit
Sitges — Seaside resort town along 17 beaches with fine sand and good water
Girona — Catalonian city featuring cathedrals, historic jewish quarters and a lake