The unexplored guide to
Barcelona

's best places
Instructions:
Click on the top right icon to save these curated places to your Google Maps app.

Curated places to see
Platja de la Barceloneta — Famous beach always bustling with people on days with good weather
Casa Vicens — Beautiful building built by Gaudi showcasing ornate tiles and detailed structures
Casa Milà — Modernist architectural building by Gaudi to resemble a quarry with an unmissable roof
Caves Codorniu — Historic winery specializing in cava and offering an interesting tour
Mercada de La Boqueria — Large public market serving fresh tapas, meat, fried morsels and smoothies
Cementiri de Montjuïc — Quiet historic cemetery with impressive sculptures, tombs and mausoleums
La Sagrada Familia — Magnificent unfinished cathedral architectured by Gaudi advance booking
Park Güell — Large park featuring artistic homes and architectural sights with a scenic hill setting 💯
Parc de la Ciutadella — Large park offering a cosy retreat into nature with great spots for picnic
Casa Batlló — Beautiful home offering a piece of Gaudi architecture - best to visit during evenings
Joan Miró Foundation — Museum of Modern Art situated on a hilltop featuring a Mercury fountain
Labyrinth Park of Horta — Picturesque and off the beaten path park with a giant maze
Bunkers of Carmel — Located on the outskirts offering panoramic views of the city and civil bunkers 💯
Barcelona Supercomputing Center— Home for technology lovers with tours around the supercomputer

Unique restaurants
Dirty Burger y Chicken Shop — Fast food restaurant serving well flavored chicken, burgers and chips
Koh-Ndal — Thai restaurant offering a cozy atmosphere and creative menu with spectacular desserts 💯
Yakumanka — Peruvian restaurant serving authentic dishes with timeless flavours
Mundo Casero — Cosy cafe serving different flavors of empanadas, homemade pasta and ice cream
Pepe Tomate — Fun restaurant serving local Catalonian specialities like pan tomate and patatas bravas
Mirablau — Panoramic restaurant offering views over Barcelona with tapas, wine and manchego cheese
Avocado Restaurante — Healthy restaurant serving dishes with vegan, vegetarian and meat options
Tomasso — Restaurant serving spectacular New York style pizza in a cosy atmosphere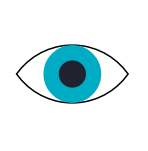 Watch out!
August is tourist high season perhaps plan a quieter visit around other months
Pick-pocketing and small crime rates are high so don't get scammed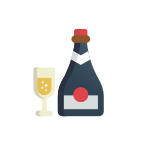 Bars, Nightlife and Parties!
Opium — Large nightclub close to the beach with multiple dance floors playing commercial tunes
Bar Calers — Cute local tavern serving tapas for sharing and drinks on a terrace
W Barcelona — Contemporary hotel offering a deck bar on the 26th floor with views over Barcelona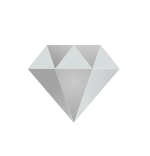 Exclusive moments and luxury
Enigma — Restaurant serving creative food with an open kitchen and a spectacular tasting menu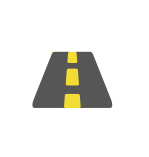 Road trip ahead
Costa Brava — Coastal region of Catalonia with rugged cliffs and sandy beaches
Figueres — Birthplace of Dalí featuring a large fortress and a museum
Montserrat — Large sandstone mountain with a picturesque monastery at the summit
Sitges — Seaside resort town along 17 beaches with fine sand and good water
Girona — Catalonian city featuring cathedrals, historic jewish quarters and a lake
The World You See (TWYS) is an off the beaten path guide to Barcelona.
We offer hidden and local recommendations that have been curated by those who seek something more extraordinary than those places offered in Yelp or Tripadvisor's top 10 city guides. We also list outdoor experiences that allow you to get off the track to enjoy a city in its natural state. So go ahead and enjoy the recommendations above!
Watch this space and subscribe for insider tips and updates about your favourite city. We're independently run and offer unbiased curated content to our readers.
These timeless places listed on TWYS help build great experiences for our travellers. But if you feel you can help improve the content, please get in touch.